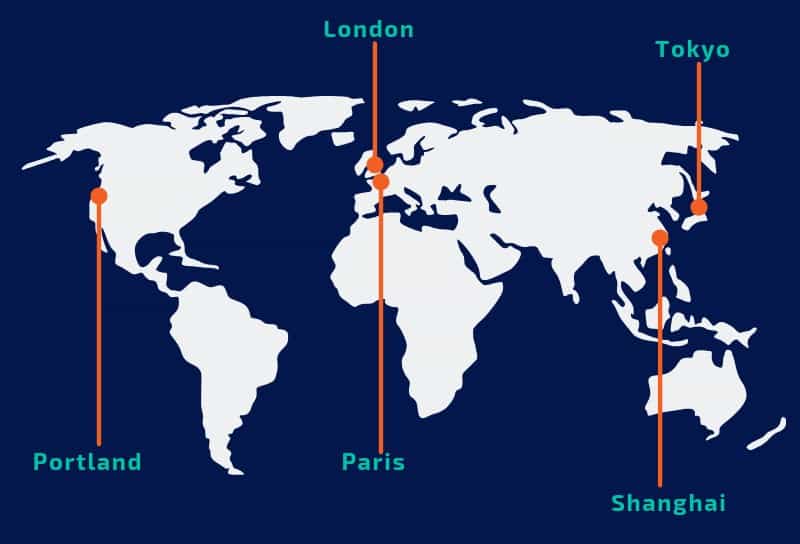 For most people around the world, specialty coffee shops are not the first thing on their minds. And the cup of coffee sitting in front of them has very little connection with some poor farmer thousands of miles away. The focus is simply on enjoying the rich aroma wafting up from the cup. And tasting the rich flavours of the brew once it touches their lips.
If you are a regular coffee drinker, you might have heard about specialty coffee shops. Specialty coffee' is first introduced by Erna Knutsen in 1974 in an effort to bring the coffee business close to its clients. They are situated in many corners of the world, the most famous of them are situated in Japan, London, Paris, China, and the USA.
Whether it is an espresso, a cold brew, or pour-over coffee, no single thought is given to the origin or the chain of events that brought the coffee to its final consumption point.
As the world is getting smaller, people are becoming more conscientious about fairness and equity. Several individuals and organizations are drawing attention to the inequitable distribution of the considerable amount of money made from coffee between the farmers, middlemen, and large corporations that package and sell the product to the end-users. By the way, take a look at our article on the coffee-consuming countries list, too.
This movement is getting a lot of traction in recent years. Many of the companies that buy and process coffee beans are buying into the concept of ensuring everybody involved in the coffee-production chain are treated fairly. And that includes farmers, harvesters, transporters, roasters, baristas, end-users, and anyone else.
What is Specialty Coffee?
The phrase 'specialty coffee' was first used by Erna Knutsen of Knutsen Coffee Ltd in 1978 in France at an international coffee conference. It refers to the unique flavor inherent in different coffee beans grown in different regions.
The Specialty Coffee Association further clarified the phrase. They included coffee beans that grow in specific regions that qualify as the very in terms of production, processing, roasting, preservation, and preparation.
Baristas in specialty Coffee shops, therefore, look beyond delivering excellent brews to their clients. They see it as a duty to clients to educate them. Informing about the different processes and stages involved in producing an excellent cup of coffee, they are about to drink.
This incentive of the baristas of specialty shops gives the end-users the sense of being part of something bigger than themselves. While also contributing to making the world a fairer and more equitable place when they pay for coffee.
In essence, understanding what specialty coffee means is the same as keying into the four pillars underpinning the concept of specialty coffee. These are traceability, excellence, fair business practices, and environmental responsibility.
5 Specialty Coffee Shops By Country
1. Japan and the Specialty Coffee Roaster it can be proud of is Koffee Mameya, Tokyo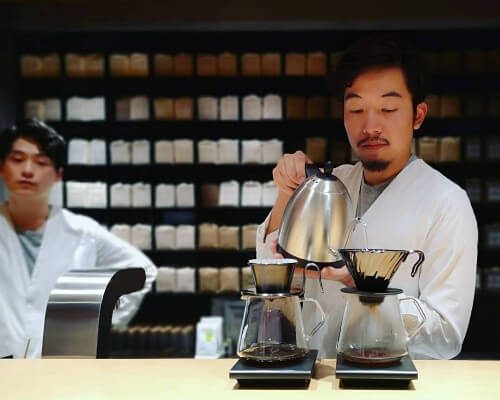 The specialty coffee scene in Japan would seem like a fight for supremacy. The fight between the old traditional coffee houses, known as Kissaten. Favored by the older generation. And the Western-style cafés frequented by hipe professionals and youngsters.
However, one thing is common to both types: the desire to achieve perfection and a deep love for the art of making great coffee.
Passion, love, and commitment to the craft are what you get at Koffee Mameya. This specialty coffee shop is located in the neighborhood of Shibuya in Tokyo. Koffee Mameya sits in the same place the famous Omotesando Koffee shop was before it was shut down. Omotesando was so famous and beloved that fans queued up for several hours to get the last sip before it finally shut its doors.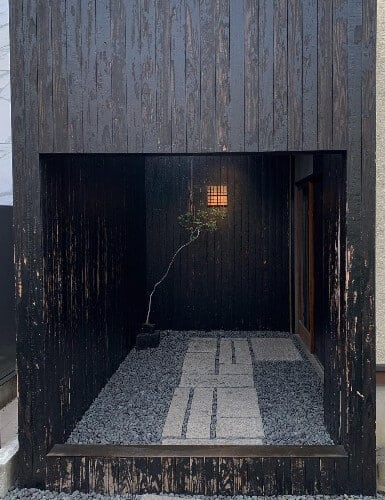 Koffee Mameya, as the reincarnation of the famous Omotesando, strives to follow in the footsteps of the traditions of a specialty coffee shop. With an emphasis on making service delivery as personal as it can get.
All regular clients have a personal file to record their preferences and purchase history. For clients, there is about two dozen single-origin coffee from a variety of roosters to choose from. And if you are purchasing a bag, the brewing instructions on the packet make brewing at home an easy task.
Koffee Mameya you can find at 4 Chrome-15-3 Jingumae, Tokyo 150-0001.
You can look them up online here: KOFFEE MAMEYA. And their Facebook page.
---
2. The USA, the land of dreams can shine with this gem: Coava Coffee, Portland, Oregon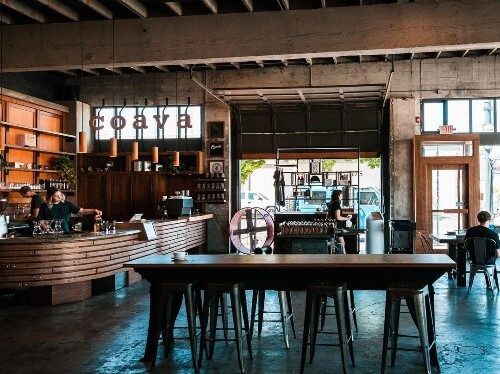 This vast country with a huge population has an unfortunate reputation for weak, watered-down coffee. All because of thousands of mega-chains where you can get only low-end quality coffee.
But independent specialty coffee jewels can be found if you know where to look for them. One such gem is Coava Coffee in Portland, Oregon. So if you find yourself in this west coast state, haul yourself over there and get a taste of good old American specialty coffee and hospitality.
Coava Coffee, which comprises the bar and roasters, opened nine years ago and has quickly made a name for itself. The interior is large and cool, with an industrial feel about it.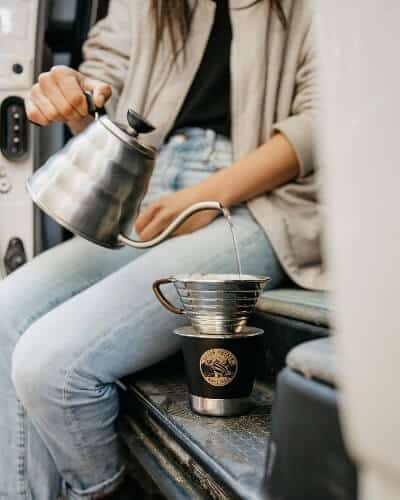 A lot is invested in extensive research and travel around the world to get the better among the rest, unroasted coffee beans. Each drink of pour-over or cold-brewed coffee is prepared slowly. To preserve the flavors and get the acidity just right.
A super informative, free-tasting service is available at the roastery. This service allows clients to smell and taste the four types of coffee. All of these are served here at different points of the brewing process. And if you want to buy something to take home, you get a 10% discount.
Coava Coffee's leading shop is at 1300 Southeast Grand Avenue, Portland, Oregon 97214, and you can find them online here. Coavacoffee and their Facebook page.
---
3. One of the Coffee Roasters in China: Seesaw, Jing' an Qu, Shanghai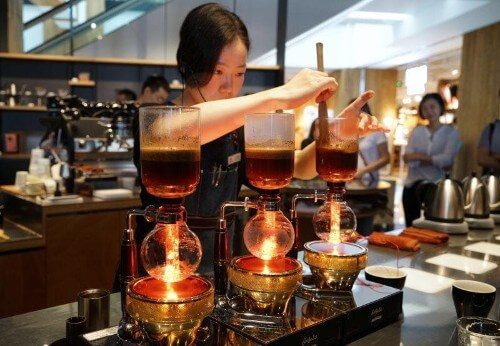 While the US is notorious for watered-down coffee, China is famous for its tea-drinking tradition that stretches back centuries. At least, that is the prevailing notion if you have not been to Shanghai lately.
In recent years, several coffee shops, including specialty outlets, have opened across the city. There are so many some even refer to the town as one of the coffee cities in the world.
Seesaw earned the tag of a well-known specialty coffee shop. Seesaw now comprises 20 shops in China but the shop in Jing' a district of the city, opened in 2012, claims to be one of the first in the country.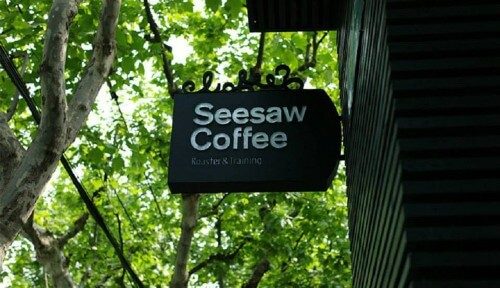 They source their coffee beans from their plantations in Yunnan. They also own a roastery. Seesaw's Yunnan Coffee Project has raised awareness of the coffee sourced from this region.
The spacious industrial-sized shop is cool and modern – a reflection of the upscale neighborhood. You can get espresso-based drinks, pour-over brews as well as baked goods. For many, the brews served here are some of the better ones in the city.
If you are in the city, you will find this shop at Reel Mall, 1601 West Nanjing Road, Jing' an Qu, Shangai. You can also check them out on their website: Seesawcoffee and Facebook, too.
---
4. Specialty Coffee Shop in France: Cafe Loustic, Paris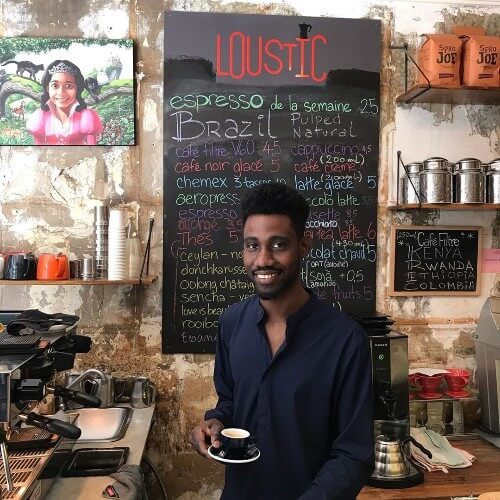 Paris, the tourist magnet famous for its excellent cuisine, is experiencing a sort of coffee renaissance. With many local roasters operating around the city.
Several large specialty coffee shops are also opening up. Taking advantage of the independent roasters to source their beans. Many shops also shop for beans from outside the city and in other countries.
One such specialty coffee shop that partners with a roaster in nearby Belgium are Cafe Loustic. This shop, located just a few meters from the Pompidou center, is a favorite of ex-pats and tourists who are lucky to find it.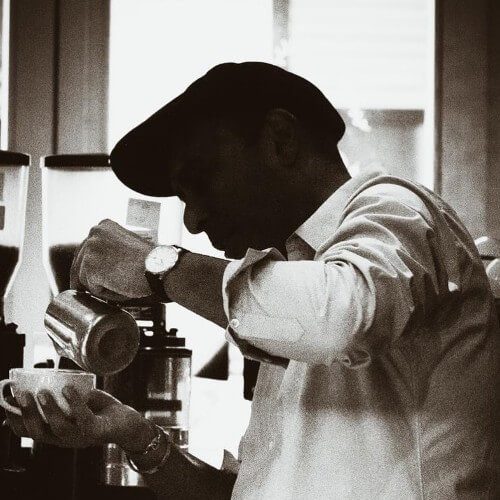 Cafe Loustic aims to be the in the world, not just France. They are making a good job of that by hosting events with different craft roasters from around the world.
The espresso is made from single-origin micro-lot coffee that is changed virtually every week. And if you need a unique blend for milk drinks, just say the word.
The Cafe Loustic is located at 40 Rue Chapon, and online here: Cafe Loustic and Facebook.
---
5. A Coffee Shop that Britons can be proud of: Vagabond, North London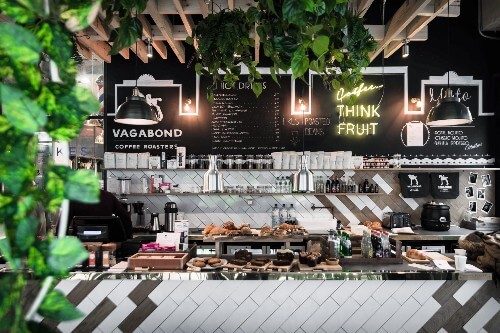 The United Kingdom is famous for its love affair with tea drinking. However, it has arguably the highest number of specialty coffee shops in the whole of Europe. Most of these shops are located in the capital, London.
The shop had a humble start on a landfill eight years ago. The N7 shop has a relaxed atmosphere where you can settle down. Do some work or read while sipping from any of the special brews on offer.
And on hot summer days, cold brews are served on ice in the garden.
In the pursuit of perfection, specialty coffee is changed weekly and twice a week. And on Mondays and Wednesdays, they roast their beans. You can also purchase some if you want to brew at home.
Vagabond's location is 105 Holloway Road, N7 8LT, London.
And online, they can be found here: Vagabond London and on Facebook
Closing Thoughts
Specialty Coffee shops are not just about the taste of the brew and how well they are made. The shops and everything they represent is part of a new world culture that binds humanity together. Specialty coffee transcends tribe, race, physical boundaries, and distance.
The next time you desire your caffeine boost, look for a specialty coffee shop in your neighborhood. Don't care about the amount of money you pay for it. It's the experience you are after. And you'll come out more educated about the variety of coffee beans. And how it managed to get to you from a remote coffee field in a part of the world you had never heard of before.
Just like the great-tasting coffee or espresso, the experience would enrich your life in many different flavors.