How to Make the Best Instant Iced Coffee?
Instant coffee is a type of coffee that is processed and converted into tiny granules or powdered form. Instant coffee is cheap, fast, and easy to make and is easily dissolvable in water.
Looking for great instant coffee? Check out our review of the best instant coffee, and read the guide to know what you need to look for!
Iced coffee, in simple terms, can be referred to as brewed coffee that is served over ice. This type of coffee can be flavored or sweetened to the taste preference of the drinker.
Generally, there is usually an increase in the consumption of iced coffee during winter months due to the hot weather. Although most times people buy this coffee in shops rather than make them at home.
As the weather tends to get warmer, there is nothing more I like than a cup of iced coffee. While it is easier and cheaper for me to make my coffee at home, I rarely make my iced coffee. I often purchase my iced coffee from coffee shops around; however, over time, I have it is no longer convenient for me to buy my iced coffee from coffee shops. As a result, I have been trying to find a comfortable and cheaper way of making my iced coffee at home.
Like you might have guessed, I have had several bad experiences in this journey of mine. There were times where my coffee was not strong enough, while at other times, I ended up with very watery coffee having floating ice cubes. The good news, however, is that after having tried several recipes, I have eventually found a way to make the best instant iced coffee.
Instant Iced Coffee recipe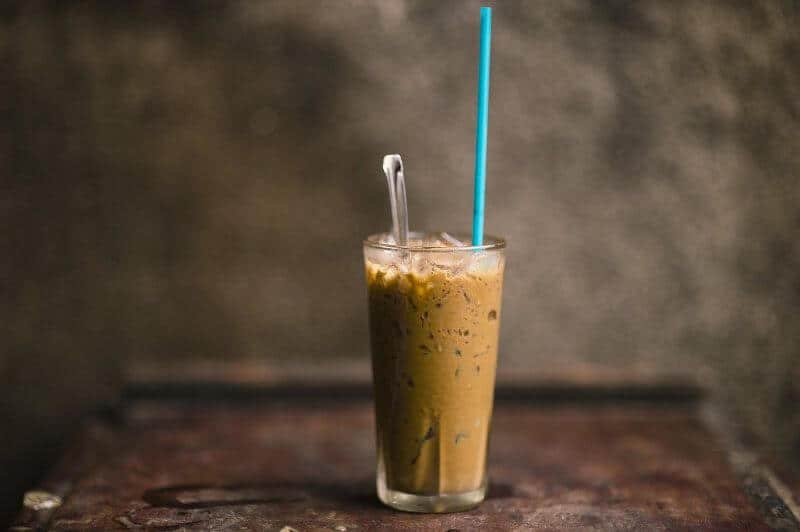 This instant iced coffee recipe is one of the easiest and most straightforward methods for instant iced coffee out there. This recipe does not require any spectacular or additional ingredients. All you need to make this recipe is water, your instant coffee, water, sugar, and milk or creamer, which is optional. With this one-minute recipe, you can always enjoy instant iced coffee from the comfort of your homes.
Here's a guide on how to prepare the best instant iced coffee in less than two minutes. If you haven't tried it, then here's your chance to give it a try.
Cuisine: American
Suitable Servings: 2
Ingredients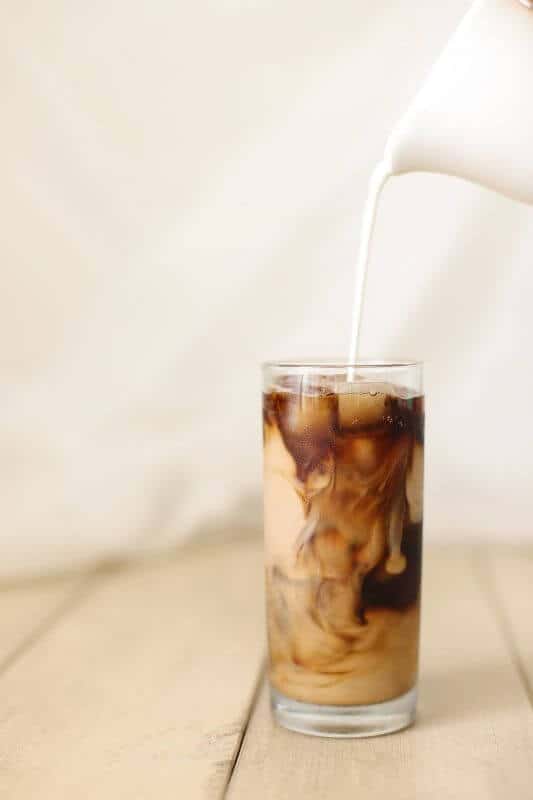 2 – 3 teaspoons of your favorite instant coffee (you can adjust it according to your taste preference)
Half cup of water (125ml)
1 cup of milk or creamer (250ml)
1 cup of Ice Cubes
2-3 teaspoons of sugar
Instructions
Add your instant coffee and your milk or creamer into a glass
Stir properly continuously
Add water to the glass depending on your desired strength
Stir continually allowing the coffee to dissolve completely.
Add ice and Serve
Enjoy the best instant iced coffee you ever had!
Overall, to always enjoy the best instant iced coffee from the comfort of your home, then instant coffee is a must-have. The quantity of ingredients you use is dependent on your preference and taste. Feel free to try out this recipe to further improve your coffee drinking experience. Is instant coffee bad for you? In short – no. But you can also read our revelation on if instant coffee is bad for us!